So my dear sweet friend Butter of
Butterflyflutterby Creations
challenged me a while back to do a tag/tut with the quote "It's 11pm, do you know where your pants are?" and I couldn't think of anything that really jolted me to make a tag, and then I saw this Elias tube that I thought was perfect *giggles* so here is the tag below and the tut can be found in our msn group
Crafty Minxs
.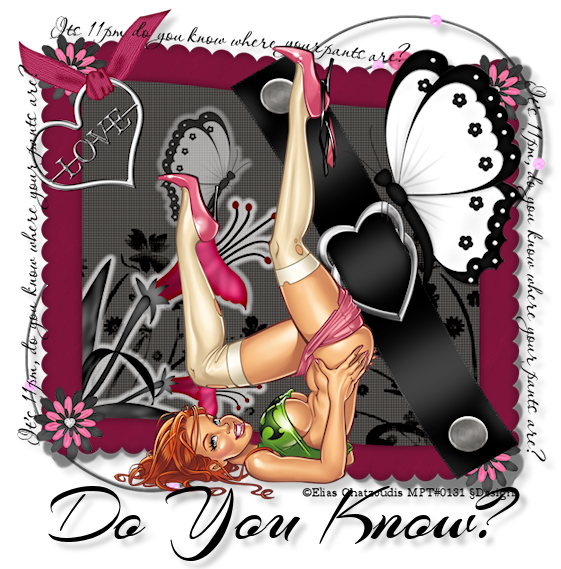 Now I get to challenge someone so ..
Rules of The Challenge.
1. Choose someone to challenge with a quote.
2. With that Quote the challenger all for fun of course must use the quote to make a tag/tut or new scrapkit.
3. When they have completed there challenge All they have to do is post it on there blog and pick the next person to play the challenge and then pop over to there blog and let them know.
Easy and Simple.
I am going to challenge Simone at Scrappy Bit of Fun to make a Tag/tut or scrapkit in relation to this Quote: If love is blind, why is lingerie so popular?