Trusted Friend Award
So to the rules of the award:
Pass this on to 4 of your most trusted friends blogs, then post on their blogs to let them know about the reward.
Here are my four trusted friends:

I love your blog award
Woot I got this one from my namesake Serina over at
SerinaDesignz
, thank you hun!!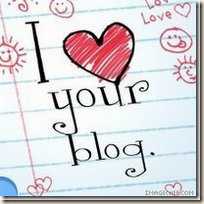 1.The winner can put the logo on her blog
2. Link the person you received your award from.
3.Nominate at least 7 other blogs.
4.Put links of those blogs on yours.
5.Leave a message on the blogs of the girls you've nominated...
I think I did that all right and I got all the awards covered pmsl!!
Have a great weekend everyone!! :)